Windows 4 U
Windows 4 U are a family run home improvements company, they approached us for a new website and complete digital rebrand with a new logo to go along with it. We completely rebranded them digitally offering a sharp user experience which strongly showcases the complete range of award winning home improvement products they offer.
User Experience
The new website displays the range of products in a fully responsive fashion offering a super sharp user experience both visually and informatively.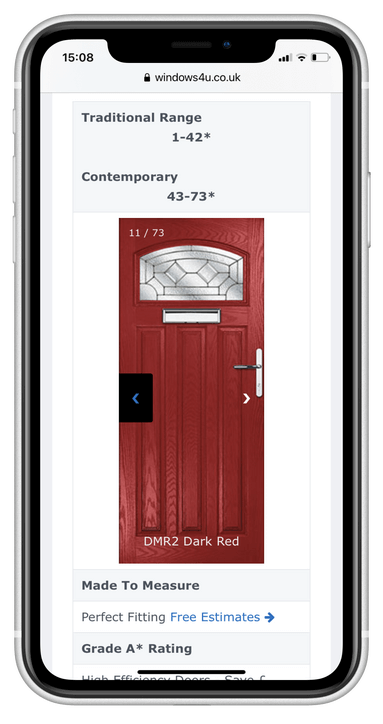 Full Range - On Mobile
Entire range of products now online. Customers can pick the exact style they want from the website, before they depended on the salesman with a catolgue.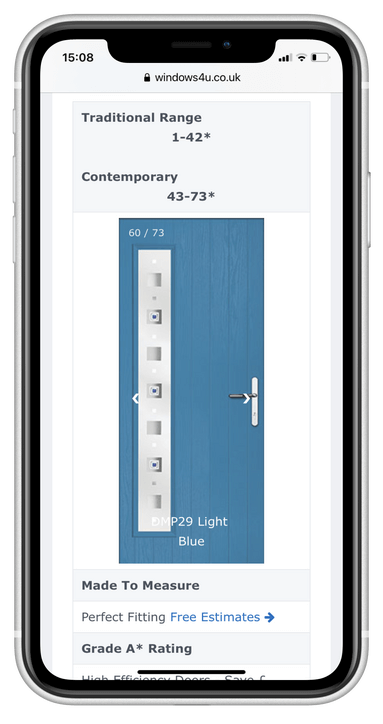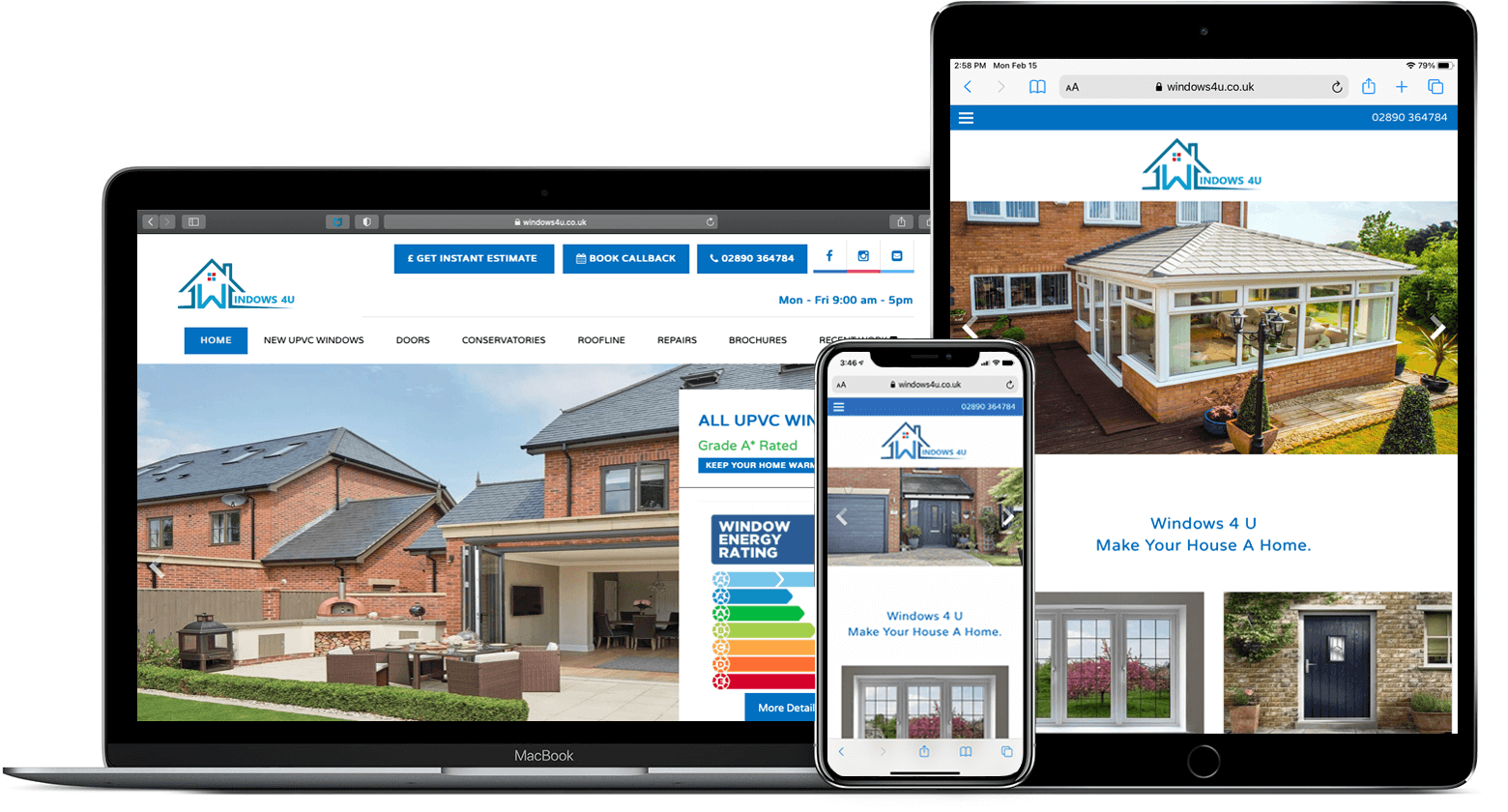 Google Adwords
Ongoing Google Adwords campaigns with 20%+ click through rates, with an industry average of anything above 2% considered good. We are saving the company between £200 - £300 per month on adwords costs and generting more leads from the ongoing campaigns.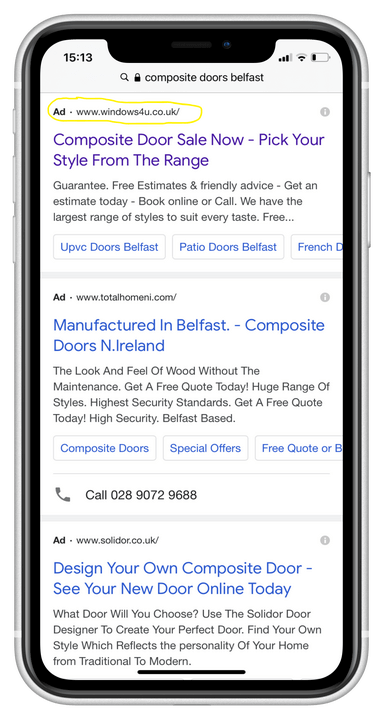 More Estimates + More Cost Effective
We have delivered a much better experience for the customer and also the company for lead capturing and engaging the customer to ask for a quote or estimate. Better cost per acquisition with adwords and more direct free organic traffic, the company continue to grow and thrive.
Visit Website
Let's Talk
Other Case Studies