City Tours Belfast
City Tours Belfast are one of the largest tour companies in Northern Ireland, in 2019 they carried over 60 thousand visitors from evey corner of the globe. They operate multiple daily bus tours with open top sightseeing buses and large luxury coaches visiting some of the most scenic locations Northern Ireland has to offer.
User Experience
We created a new website which showcases each daily tour not only visually but in great detail which is clear and concise and user friendly on all screen sizes. The website has over 60 detailed blog pages highly optimised about everything a tourist could wish to know about areas of interest while in Northern Ireland.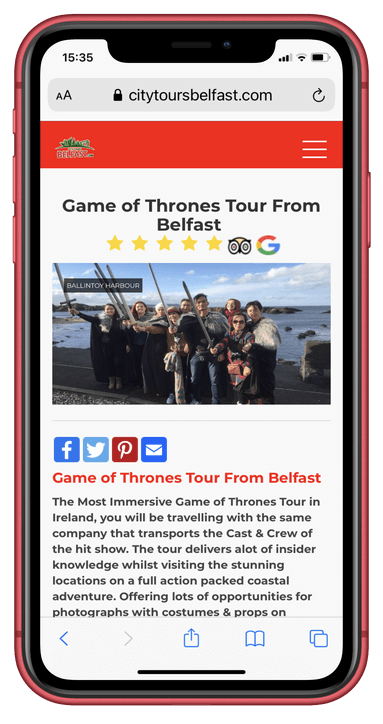 Online Booking - Payments
Book any experience on the move, while on your mobile from anywhere in the world.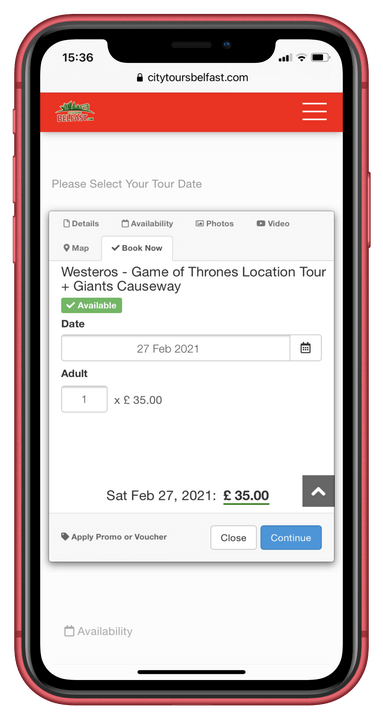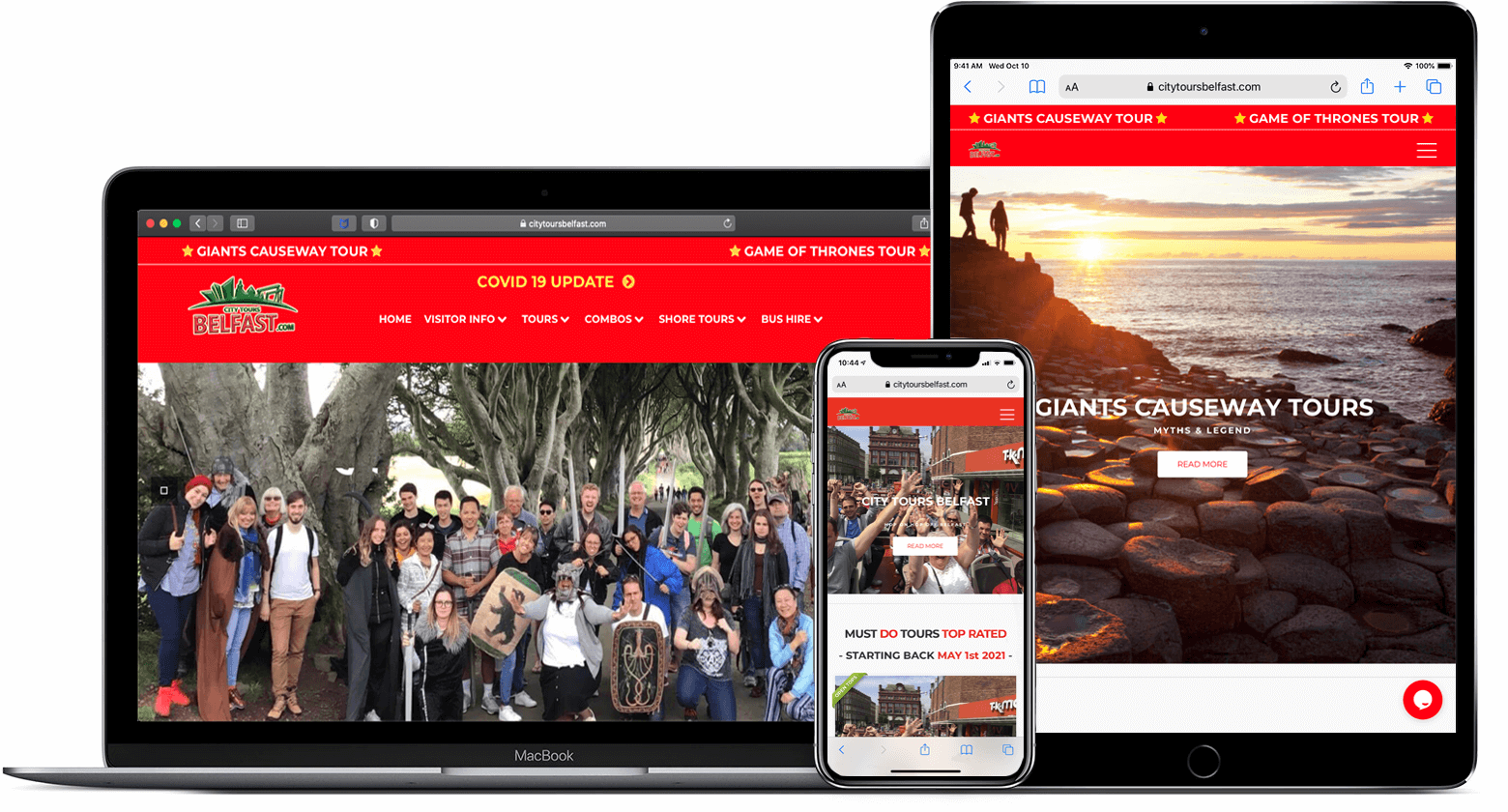 Online Bookings + Management
We added a backend booking system for direct website bookings which acts as a channel manager speaking to partner booking systems such as Expedia, Tripadvisor, Viator, Get Your Guide, Klook and many more.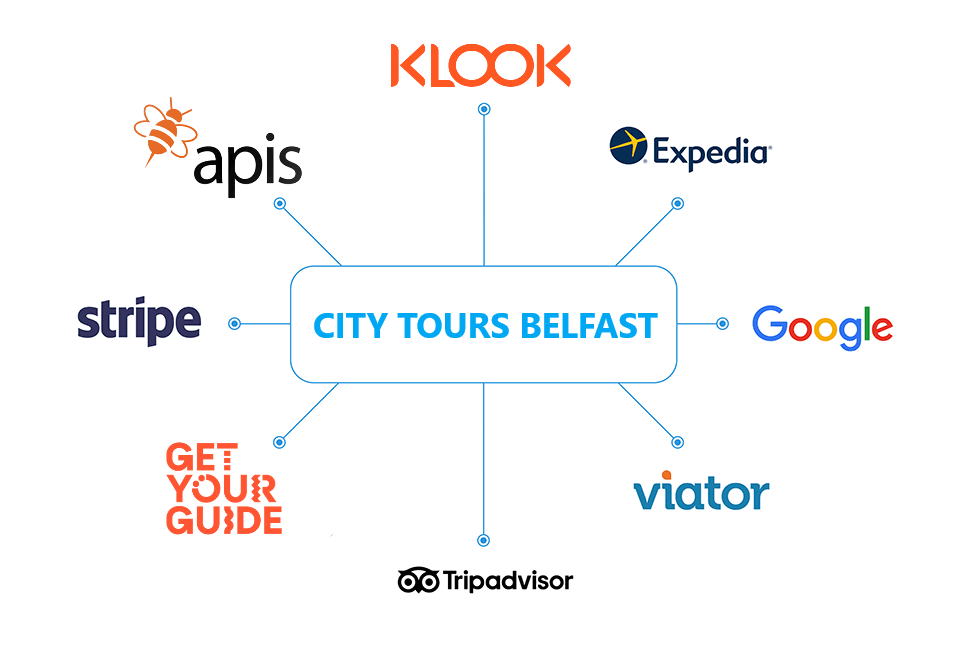 This has helped the business massively not only grow and fill buses daily but keep track of inventory & availability in real time across many multi national resellers we have helped them partner with. The system can be closed off or limited in the number of seats left for any tour very quickly while keeping in touch not only with the direct website but all partner resellers booking systems updating inventory for individual tours in real time.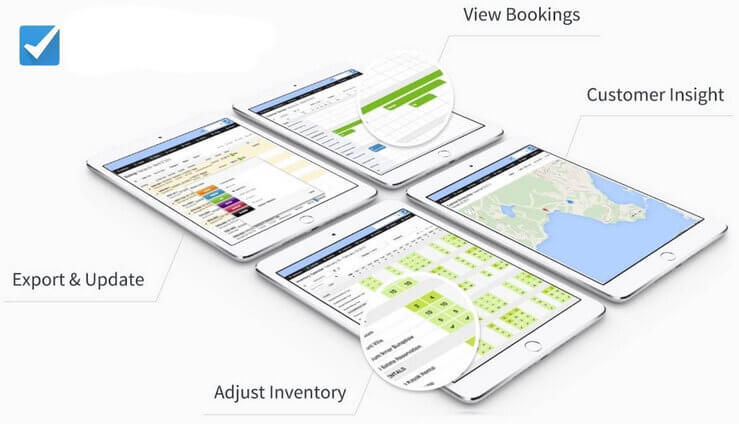 Affilate Partner Tracking
Tracking affilate marketers and bloggers with referal links for reward.
Social Proof
Live reviews from google and tripadvisor displayed on website in real time via custom api development.
Live Chat - Website Visitors
The website has livechat functionality enabling interaction with visitors live on the website via a mobile app or any device.
Visit Website
Let's Talk